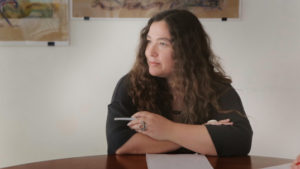 The transcript of Dialogos Radio's interview with Maria Kanellopoulou of the activist organization "Save Greek Water." This interview aired on our broadcasts for the week of October 20-26, 2016. Find the podcast of this interview here.
MN: Joining us today on Dialogos Radio and the Dialogos Interview Series is Maria Kanellopoulou of the Greek activist organization Save Greek Water, who will speak to us today about the impending privatization of Greek water utilities and the possible consequences of this development. Maria, thank you for joining us today.
MK: Thank you very much and greetings to your listeners.
MN: Let's begin with a brief historical overview of this issue. What did current Greek prime minister Alexis Tsipras once promise regarding the privatization of Greek water systems, and what is he saying today? Continue reading →