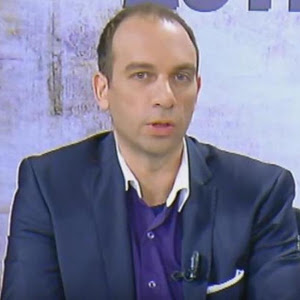 The transcript of Dialogos Radio's interview with economist Dimitris Karousos. This interview aired on our broadcasts for the week of November 19-25, 2015. Find the podcast of this interview here.
MN: Joining us today on Dialogos Radio and the Dialogos Interview Series for the first interview of the new year is Greek economist Dimitris Karousos, who has worked for years as a foreign exchange trader in major financial firms in the United Kingdom and who is an expert on issues pertaining to foreign exchange and the financial markets. In addition, Karousos was also a candidate in last September's parliamentary elections with Greece's United Popular Front. Dimitri, thank you for joining us today.
DK: Thank you very much for this invitation.
MN: Let's begin our interview today with a discussion of the recent recapitalization of the four major Greek banks. In what condition is the Greek banking system today and what will be the consequences of this latest recapitalization?