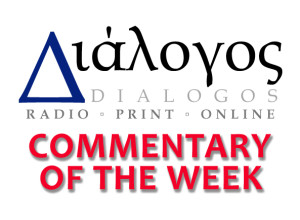 By Michael Nevradakis
On October 28, Greeks around the world will commemorate the anniversary of Oxi Day, the day on which in 1940 the Greek government said "no" to the demands of Mussolini to pass his troops through Greece unimpeded. This no has become an annual commemoration in Greece and is remembered as a moment of great resistance for Greece and its people, despite the fact that it came from a fascist, far-right government in its own right.
Today though, the word "no" has been stripped of its significance in Greece. After the supposed referendum of July 5th, a referendum without a clear question posed to the voters and, despite the 62% that voted no, without a clear message on the part of the voters, as the events since then have shown, we have seen the word "no" converted to yes, yes, YES, yes to even harsher austerity measures and cuts than those which were purportedly rejected in the referendum. And in contrast with 1940, there is no longer any semblance of national pride or a national identity in Greece, no backbone to truly stand up to this onslaught.