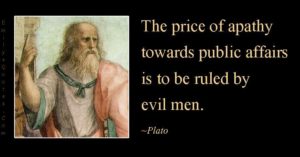 By Michael Nevradakis
In May, likely for the first time in the post-war history of the Western world, a national parliament willingly ceded what remained of its country's sovereignty, essentially voting itself obsolete. This development, however, did not make headlines in the global news cycle and was also ignored by most of the purportedly "leftist" media.
The country in question is Greece, where a 7,500-page omnibus bill was just passed, without any parliamentary debate, transferring control over all of the country's public assets to a fund controlled by the European Stability Mechanism, for the next 99 years. This includes all public infrastructure, harbors, airports, public beaches, and natural resources, all passed to the control of the ESM, a non-democratic, supranational body which answers to no parliamentary or elected body. Within this same bill, the "Greek" parliament also rendered itself voteless: the legislation annuls the role of the parliament to create a national budget or to pass tax legislation. These decisions will now be made automatically, at the behest of the European Union: if fiscal targets set by the EU, the IMF, and the ESM are not met, automatic "cuts" will be activated, without any parliamentary debate, which could slash anything from social spending, to salaries and pensions. In earlier legislation, the Greek parliament agreed to submit all pending bills to the "troika" for approval. For historical precedent, one needs to look no further than the "Enabling Act" passed by the Reichstag in 1933, where the German parliament voted away its right to exercise legislative power, transferring absolute power to govern and to pass laws, including unconstitutional laws, to then-Chancellor Adolf Hitler.