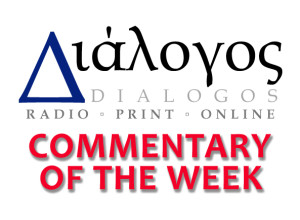 By Michael Nevradakis
Each year, on the 25th of March, Greeks around the world commemorate the beginning of the Greek revolution against the Ottoman Empire. A commemoration which is closely tied into Greece's national and cultural identity, and with the freedom and independence of the modern Greek state, after 400 years of occupation by the Ottomans.
But which independence and which sovereignty are we actually talking about here? The result of the Greek revolution of 1821 may well have been the end of 400 years of Turkish occupation and control, but what followed since then and what continues until today is a different sort of occupation, a political and economic occupation and increasingly a cultural one as well. Modern Greece has never been an independent or sovereign state. It has been a colony and protectorate of the Bavarians, who soon after Greece regained so-called "independence" brought in their royal families to rule Greece. Greece was a colony and protectorate of the British, who did what they do best, employing divide and conquer techniques against the Greek people in order to assert control and dominance, as was the case immediately after the end of World War II, when the British turned their backs on the rebels who resisted Nazi occupation and sided with far-right, fascist, criminal elements who had been Nazi collaborators. Greece has been a colony and protectorate of the United States, who brought in so-called "patriotic" elements into power in the 1950s while emptying the country of its educated youth at the time, and who later on brought a full-fledged military dictatorship to Greece, in the name of freedom and democracy of course. And since 1981, Greece has been a bona fide colony of the European Union and later the Eurozone.