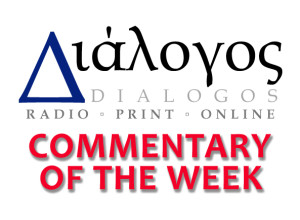 By Michael Nevradakis
Greece's supposedly "leftist" government of so-called "hope" and "change" did it again! It saved Greece once more! Greece can continue living the European nightmare…excuse me, dream, can remain part of the vaunted "European family" and the Eurozone, and the government once again successfully completed "tough" negotiations with its so-called European "Partners," with a capital P, as Greece's deferential journalistic class tends to refer to them.
Let's take a look at this new "success story" of Greece's government of "hope" and "change." It is a success story so big that Greece's already insane value-added tax of 23% will be bumped up to 24% on June 1st. It is a success story so great that the unified property tax which SYRIZA, at one time, called unconstitutional and illegal and which at one time was said to be "temporary," will now be raised and made permanent. It is a success story so tremendous that Greece's already paltry pension and social security payments will be slashed further, despite government lies and propaganda to the contrary. Home foreclosures and auctions will resume, without anything but the flimsiest of temporary protections for the poorest homeowners. These foreclosures and auctions will take place electronically instead of in a courthouse, under cover of darkness and without warning. In the meantime, new privatizations are coming, alongside the development of a new super-fund of sorts which will manage essentially all of Greece's publicly-owned assets and prepare them to be sold off, at bargain basement prices. And unlike most of the people of Greece, the foreign investors who will be snatching up these assets know very well how valuable a land Greece is.