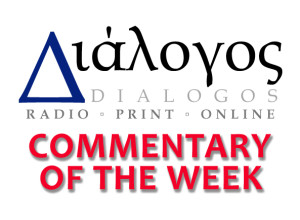 By Michael Nevradakis
Not so long ago, but certainly in a galaxy far, far away, the purported prime minister of Greece gave his state of the union address and told the masses just how great everything in Greece is, under the tenure of the SYRIZA-led coalition government in Greece. At least, one has to assume that Alexis Tsipras does indeed reside in a galaxy far, far away, if he believes all of the nonsense he spouted recently during his annual speech at the Thessaloniki Trade Fair. Why, according to Tsipras, salaries are going up, unemployment is going down, he is going to give raises, he will provide more jobs, schools and public services are all functioning better than ever before, tourism is arriving in Greece in record numbers, and Greece has turned the corner and is headed towards perpetual growth, stability, and sustainability.
That's fantasy island. Now here's reality. There's the story of the elderly woman in Greece who relies upon an oxygen concentrator to live, but who had her electricity cut off, while her son was arrested for protesting the action. There was the street vendor, selling pastries on the street and whose spouse is unemployed, fined €5,000 for unlicensed operation, as part of the government's supposed crusade against purported "tax evaders." Not too far from home in Athens, 17 out of 22 storefronts lie vacant in a three block stretch which also includes a park that is chained shut and filled with overgrown weeds. On the island of Samos, German police patrol the main port, in uniform, while in the mountain villages, residents and shop owners listen to Turkish radio, because no reception of Greek stations is possible.