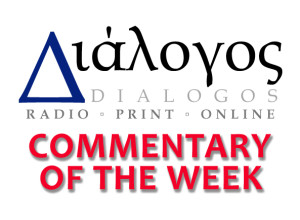 By Michael Nevradakis
The "first time leftist" government in Greece did it again! Having promised prior to its initial election last year that it would "go after" Greece's oligarch media owners, the government recently passed a law which, it claims, will put an end to 26 years of anarchy in Greece's television landscape.
There is, however, a problem. This new law and the television licensing bid that the Greek government has recently announced and made such a big deal of, will not put an end to this so-called anarchy. It will not go after the oligarchs and media mavens. It will not restore order in the television landscape. Instead, what this new law will do is concentrate even more media power in the hands of the few, while giving the government a tremendous amount of power and control over the media landscape. This is a law that will also set a dangerous precedent which could then be expanded to Greece's local television stations, to the radio landscape, and to the internet.