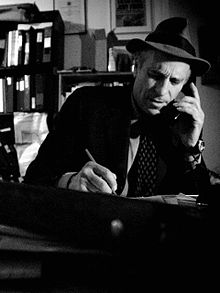 This week on the Dialogos Radio season finale, the Dialogos Interview Series will feature an exclusive interview with New York Times bestselling author, filmmaker, investigative reporter, and economist Greg Palast, who will speak to us about his upcoming crowdsourced documentary film project ("The Best Democracy Money Can Buy") and his investigation into electoral fraud and the stealing of the vote in the United States elections.
In addition, Palast will analyze the latest developments in Latin America, including the Puerto Rican debt crisis, the impeachment of Brazil's president, the new government of Argentina, and the economic woes faced by Venezuela. Finally, Palast will discuss the latest set of austerity measures passed by the Greek government and will share his analysis as to why he believes that Greece must, even now, depart from the Eurozone.
Tune in for this exclusive interview, plus our commentary of the week and some great Greek music, on this week's Dialogos Radio broadcast!