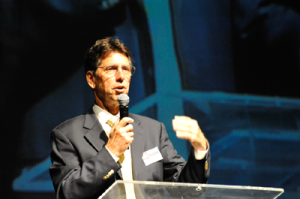 The transcript of Dialogos Radio's interview with economist Warren Mosler. This interview aired on our broadcasts for the week of November 19-25, 2015. Find the podcast of this interview here.
ΜΝ: Joining us today on Dialogos Radio and the Dialogos Interview Series is economist Warren Mosler, co-founder of the Center for Full Employment And Price Stability at the University of Missouri-Kansas City and a leader in the field of Modern Monetary Theory (MMT). He will speak to us today about money, debt, Greece, the Eurozone, and much more. Warren, thank you for joining us today.
WM: Good to be here, thank you.
MN: Let's begin with a question that might seem obvious, and yet is something that so few people actually understand. What is money, and how is it actually created?