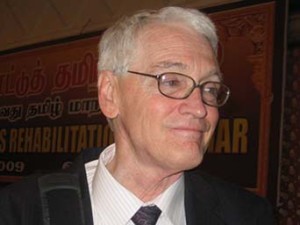 The transcript of Dialogos Radio's interview with international lawyer and professor Francis Boyle of the University of Illinois. This interview aired on our broadcasts for the week of February 18-24, 2016. Find the podcast of this interview here.
MN: Joining us today on Dialogos Radio and the Dialogos Interview Series is international lawyer and professor of international law at The University of Illinois Dr. Francis Boyle. Boyle has served as legal counsel to the Palestinian Authority, to Hawaiian independence groups, and served on the legal team which led to the conviction of George W. Bush and Dick Cheney for war crimes. Professor Boyle, welcome to our program today.
FB: Well, thank you very much for having me on, and my best to all my friends in Greece. Great country, great people. I spent about two weeks traveling around in 1974, and another two weeks traveling around in 1982.
MN: Wonderful…well, let's get started by talking about the Kuala Lumpur War Crimes Commission and the case which led to the conviction of George W. Bush, Dick Cheney, Donald Rumsfeld, Alberto Gonzalez and others in absentia for war crimes. Tell us about this commission, and about this case that you were a part of, and its aftermath.