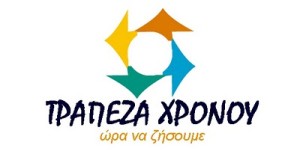 This week on Dialogos Radio, the Dialogos Interview Series will be presenting an interview with Christina Papadopoulou of the Time Bank of Athens and Syntagma Square.  The Time Bank of Athens was established in 2011 from within the indignants' protest movement in Athens, and since that time, it has operated an alternative economy based on the exchange of time and services instead of money and currency.  In this week's interview, Papadopoulou will talk about the Time Bank, about the services which are typically exchanged between its members, and about the future goals of the Time Bank.

Also this week, we are excited to announce the launch of our new collaboration with the well-known and reputable Greek news portal The Press Project and the English-language Press Project International. Beginning with this week's broadcast, we will present a weekly news bulletin that is prepared especially for Dialogos Radio by The Press Project's editorial staff, with a rundown of the major news stories from Greece over the past week.
Hear this extremely interesting interview and the news from Greece presented by The Press Project, this week only on Dialogos Radio!