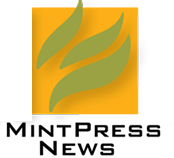 Our interview with Maria Kanellopoulou of the Greek activist organization "Save Greek Water," has been published in Mint Press News.
In this interview, Kanellopoulou discusses the impending privatization of Greece's major water utilities, the potential impact privatization would have on Greek economy and on the quality of water in Greece, and on the experience of water privatization in other European countries.
Find this interview (in English) here: http://www.mintpressnews.com/greece-forced-to-sell-public-water-utilities-under-eu-imposed-privatization-plan/228479/.