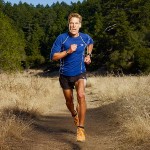 The transcript of Dialogos Radio's interview with the Ultramarathon Man Dean Karnazes follows below. This interview aired on December 12-13, 2013. Find the podcast of this interview here.
MN: Joining us today on Dialogos Radio and the Dialogos Interview Series is one of the world's most remarkable athletes, the ultramarathon man Dean Karnazes. He has been named one of the 100 most influential people in the world by Time Magazine and has accomplished a number of incredible athletic feats. Dean, thank you for joining us today.
DK: It's a pleasure to be here. I always enjoy doing your show.
MN: Dean, you've accomplished a number of incredible feats…you've run 50 marathons in 50 days in 50 states, you've run in the South Pole and in Death Valley, and yet, you weren't always an athlete. You led what many would consider a normal life until you were around 30 or so. What changed and what led you to begin running?