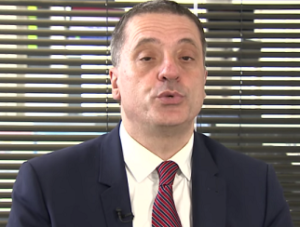 The transcript of Dialogos Radio's interview with analyst Alexander Mercouris, co-founder of TheDuran.com. This interview aired on our broadcasts for the week of March 8-14, 2017. Find the podcast of this interview here.
MN: Joining us today on Dialogos Radio and the Dialogos Interview Series is London-based writer and geopolitical analyst Alexander Mercouris. With a long career in the Royal Courts of Justice in London, where he specialized in human rights and constitutional law, Mercouris is now a frequent guests on a number of television news programs and writes for several outlets, including TheDuran.com, which he has co-founded. Mr. Mercouris, thank you very much for joining us today.
AM: Thank you very much for having me.
MN: To get us started: Recently, United States president Donald Trump gave his first speech before a joint session of Congress. Despite the intense negativity on the part of much of the mainstream media towards Trump and his administration, this speech received many positive reviews from these same journalists and commentators. What are your impressions of Trump's speech and the reaction to it? Do you believe it signifies a change in the stance of the media towards Trump, or does it perhaps signify a change in the direction of the Trump administration itself? Continue reading →