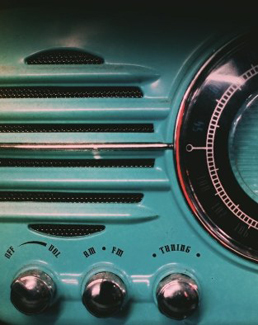 With a new season of Dialogos Radio on the way, we are excited to announce the launch of our broadcasts on several new stations!
Dialogos Radio's Greek-language broadcasts will now be heard on Sunday evenings at 11 pm Eastern time on Greek-Canadian radio station CHIR, heard on Rogers and Bell Fibre digital cabale in Toronto, Montreal, Quebec City, Ottawa, Hamilton, the Niagara region, and other regions throughout the provinces of Ontario and Quebec.
In addition, our English-language broadcasts are now heard on the following Global Community Radio affiliate stations:
WRCT 88.3 FM (Pittsburgh, PA) – Thursday 5 pm local time
WLRI 92.9 FM (Gap/Lancaster, PA) – Saturday 5 am local time
KIEZ 106.7 FM (Monroe, LA) – Saturday 5 am local time
KLQS 96.7 FM (Agua Dulce, CA) – Saturday 2 am local time
KFZR 93.3 FM (Frazier Park, CA) – Saturday 2 am local time
The Global Voice (online) – Sunday 0:00 UTC
WMS-DB (online) – Saturday 5 am Eastern time
More affiliate stations are set to be added to our growing network… stay tuned!