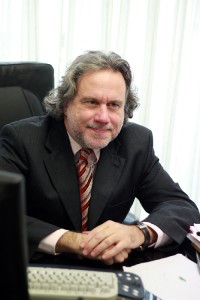 This week on Dialogos Radio, the Dialogos Interview Series will be featuring an interview with the newly-elected member of the European Parliament and constitutional lawyer Giorgos Katrougalos, who will talk about the latest political, economic, and social concerns facing Greece, the climate towards Greece in Brussels, and who will share his positions, as well as those of the party he represents, Syriza, on a number of key issues.
In addition to this timely interview, we will feature a special commentary of the week segment and musical special dedicated to the commemoration of the October 28th holiday, also known as "Oxi Day," in Greece.
Tune in to hear this exclusive interview, special feature, plus lots of great Greek music, this week only on Dialogos Radio!