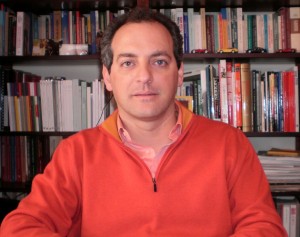 Dialogos Radio returns this week with the launch of a new broadcast season and a special pre-election interview, as part of the Dialogos Interview Series, with well-known economist and analyst Leonidas Vatikiotis, who will share with us his views as to the latest political and economic developments in Greece, on the economic program put forth by main opposition party Syriza, and on the his belief that Greece should still depart from the Eurozone and return to its own domestic currency.  Vatikiotis will also talk about the candidacy of the Antarsya political party in the upcoming elections in Greece.
In addition to the detailed analysis which Leonidas Vatikiotis will provide us this week, we will also feature a scathing commentary of the week segment on the latest political developments unfolding in Greece, and we will also present a special feature focusing on the music and career of prominent Greek musician Hristos Thivaios.
Tune in for this and much more, this week exclusively on Dialogos Radio!