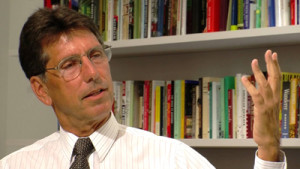 This week on Dialogos Radio, the Dialogos Interview Series will feature an exclusive and highly enlightening interview with well-known economist Warren Mosler. Mosler is a leading figure in the field of Modern Monetary Theory (MMT) and was also the co-founder of the Center for Full Employment and Price Stability at the University of Missouri-Kansas City.
In our interview this week, Mosler will speak to us about the economic crisis in Greece and why it is, in reality, much different than often described, while also discussing the role of European Union policies in perpetuating the crisis. He will share with us his proposed solutions for combating the crisis, while also explaining to us exactly what seemingly straightforward terms such as "money" and "debt" actually mean.
Tune in for this excellent interview, plus our commentary of the week segment and some great Greek music, this week exclusively on Dialogos Radio!