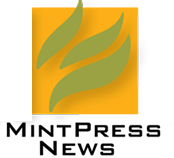 Dialogos Radio's recent interview with economist Jack Rasmus, professor of economics and politics at St. Mary's College in California and author of the recently-published book "Looting Greece," has been published in Mint Press News.
In this interview, Rasmus discusses the Greek economic crisis, strategic mistakes committed by the SYRIZA-led Greek government and by previous governments, the legitimacy of Greece's debt, on the economic realities of Eurozone membership for countries with weaker economies, while also presenting his latest book.
Find this interview here: http://www.mintpressnews.com/economist-jack-rasmus-eurozone-benefits-strongest-economies-expense-weakest/221908/.