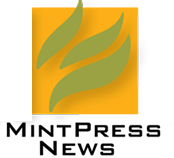 Our recent interviews, in English and Greek, with journalist and geopolitical analyst Alex Christoforou, co-founder of TheDuran.com, has been featured in Mint Press News! This is a combination of two recent Dialogos Radio interviews featuring Christodoulou, which aired on our radio broadcast in January and February.
In this interview, Christoforou discusses hot-button political and geopolitical issues, including Trump and the foreign policy he may follow, Russia and its response to developments along its border and in the Middle East, Syria, the Cyprus reunification talks, Brexit and Grexit, and much more.
Find this published interview, in English, here: http://www.mintpressnews.com/durans-alex-christoforou-treating-russia-bogeyman-failed/225175/.