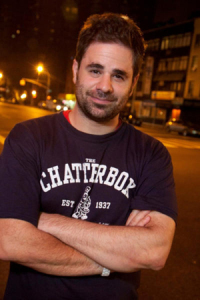 This week, Dialogos Radio bids farewell to 2014 and rings in the holiday season in style, with the Dialogos Radio holiday special!  On this week's broadcast, the Dialogos Interview Series will feature an interview with popular Greek-American comedian, producer, and entertainer Yannis Pappas, the man behind the exceptionally popular character of Mr. Panos, made popular through Pappas' stand-up performances and his series of YouTube videos.  In this week's interview, Pappas will talk about his life and his career as a stand-up comedian, how his Greek-American roots influence his material, his projects for television and the Internet, and he will also bring Mr. Panos on the line with him to share his own unique insights about Greece and Greek culture!  Along with the interview, we will feature clips from Pappas' stand-up comedy performances, as well as from Mr. Panos himself!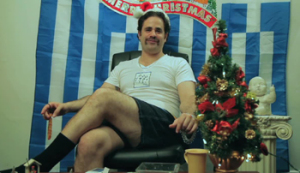 This week's broadcast will also feature great Greek music, including special Greek holiday music which will close out Dialogos Radio's broadcasts for 2014.
Tune in for this fun and hilarious interview and our special holiday broadcast, all this week only on Dialogos Radio!